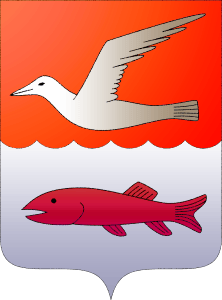 Things to do in Brändö
Places to visit


Free

Open 22/6 - 8/8

Brändö village
Dedicated to the apostle Jacob and built in 1893. Here you can see a winged altarpiece from the 15th century.
---


3,50

Open 16/6 - 12/8/2018

Lappo
An exhibition of old boats, fishing equipment and photographies. You can visit the old blacksmith with equipment from the past.
---
In Jurmo there is a trail leading to a lookout tower with an impressing view of the archipelago sea.
In Lappo there is a 5 km nature trail starting by the marina.
In Torsholma there is a nature trail leading to a tower looking out over Skiftet.
---
Korsklobbsrevet beach

Free

Open all year
Public beach about 1 km south of Brändö village.
---
Activities


2-7 persons €200
8-16 persons €250


Jurmo
Kaj's boat trips arranges seal safari for small or large groups. The tour takes about 4 hours and meals can be arranged for €35 per person.
---


€40 adults / €20 children

May - july

Norrviken, Torsholma
The boat Falken makes scheduled excursions to the islands of Jungruskär, Enskär and Katanpää during summer.
---


€65/person


Jurmo, Brändö
Kaj's boat trips takes you on an excursion to the outer archipelago. A 3-course dinner made of the catch of the day is cooked and served out on an islet.
---
Guided fishing trips

From €50/h
---
Kayak rental


From €30 per day / €80 per week
Kayaks can be rented from Asterholma Cabins, Djurmo Turism and Fisketorpet Cabins
---
Fishing
Most accomodations in Brändö rent rowing boats with or without a motor and sell fishing licenses. Cabin rentals often include the boat, but the motor has to be rented separately.
---

Autumn

Jurmo
Bird hunting is one of the oldest traditions of the archipelago. Join an exciting and unique hunting trip with lodging and meals included!
---
Bike rental
Bikes can be rented here:
---
Frisbee Golf



All year

Lappo
Close to Pella's Guesthouse you'll find the first frisbee golf track of Åland, open all year!
---
Miniature golf



Hotel Gullvivan
Twelve hole miniature golf by Hotel Gullvivan.