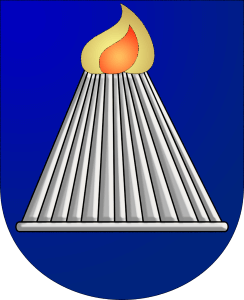 Things to do in Vårdö
Places to visit


Free

Open june-august 10:00-16:00

Vårdövägen / Lövövägen crossing
The vårdö church is dedicated to the apostle Matthias and was built from stone in the 15th century. Facing the church is the prayer house from 1915.
---


Adults €2 / Children €1

Open 24/6 - 2/8

Viktorsgränd 1, Lövö
In a renovated old school from 1888 there is an exhibition of school inventory from all around Åland as well as a teacher's quarters typical of the times.
---
Anni Blomqvist's House


Advance reservations

Västerövägen 9, Simskäla
Anni Blomqvist was one of Åland's most famous novelists, known for her books about Maja on Stormskär, telling the story of the struggles of archipelago life during the 19th century. For visits please call in advance +358 457 344 5383
---
Lasse Eriksson's maritime museum


Advance reservations

Grundsunda, Vårdö
For visits please call in advance +358 457 382 8459
---
Wennström's country store



Advance reservations

Grundsunda, Vårdö
For visitis please call in advance +358 400 714 866
Activities

From €130/week, €20/day

All year
Sandösund Camping rents kayaks including maps and equipment all year round. Groups can make kayak tours with a guide for one day or multiple days with overnights in the archipelago.
---
Excursions to Stormskär


July
Every tuesday evening in july and the two first tuesday evenings of august excursions to Stormskär are held. The island is famous through the works of novelist Anni Blomqvist and the visits are held during the evenings with a walk around the island finished with coffee and a smoked fish sandwich.
---
Fishing

All year
Stormskär's Guesthouse offers two-days fishing adventures in nature with sauna in the evening and sleeping in a cabin in the wilderness.
Stormskär's Guesthouse can also offer guided fishing all year, with several boats at your disposal.
Lökskär can give you a VIP fishing experience, with a fishing guide and a boat, breakfast, lunch and dinner. The guide prepares your sauna as well for the evening.
---

Autumn
Stormskär's Guesthouse offers bird hunting during autumn as well as deer hunting from tower or with dogs.
---

€3,50 per person

There is a miniature golf track by Sandösund Camping with 9 holes.